Celebrate the 4th of July with
Amy Gregory!
Google Giggle Hangout + Book Birthday for Tyson's War!
Amy Gregory and my Maid of Tarts, Lisa, and I chat her new release Tyson's War (We sing her Happy Book Birthday… badly) we also chat celebrating independence and how the hero of Tyson's War finds freedom too. Enjoy our chat and check out Tyson's War! Oh! Oh! I'm giving it away too. Go Forth and enter.
Happy 4th of July!
(((hugs))) Kat
The Queen of Tarts
PS. Click HERE for my joint review with my Maid of Tarts!
♥ ♥ ♥ ♥ ♥ ♥ ♥ ♥ ♥ ♥ ♥ ♥ ♥ ♥ ♥ ♥ ♥ ♥ ♥ ♥ ♥ ♥ ♥
Tyson's War
Amy Gregory (Author)
Series: Finding Perfect #3
Release date: July 4th 2014|
Publisher: Indie |
Genre: Romance, Contemporary Romance |
ISBN-13: 9781500389765
Format: eBook and print
Leaving his last foster home, Tyson Ellison signed his name on the dotted line and checked out entirely, looking for something he felt missing. Four tours of service over-seas, too much death, too much violence, brought him back stateside. He was tired, drained, and still empty with nothing left to give. He hopped on his Ducati and headed northwest from his base in Georgia, the only place he'd ever called home. Fate ran him out of gas in the tiny town of Renlend, Kansas with nothing but his Army-issued duffle holding a few meager belongings.
For two years Dianna's father has made sure something around their family-owned Bed and Breakfast needed attention. Tyson's attention. His handy-man skills put them in each other's space on a regular basis, her dad pointing out the vet's attributes regularly. She isn't oblivious, she'd memorized each one. Tyson's body was made for the movies, and so he kind of flirted with and smiled at her. Always managed to speak to her when he is there working.
But in what lifetime would a ripped, tanned, tattooed Army veteran want with the shyest girl in town? Especially someone as plain Jane as her.
♥ Buy this book from: Amazon | Barnes & Noble
♥ ♥ ♥ ♥ ♥ ♥ ♥ ♥ ♥ ♥ ♥ ♥ ♥ ♥ ♥ ♥ ♥ ♥ ♥ ♥ ♥ ♥ ♥
More Finding Perfect Books!!!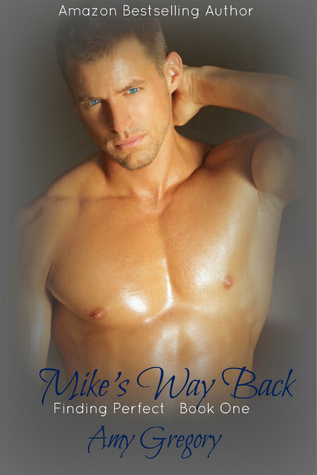 More Amy
Amy Gregory leads an incredibly active lifestyle in Kansas City with her husband and their three fantastic kids who keep them running in three very different directions. When she's not rushing her oldest daughter to tumbling, her youngest daughter to music lessons, or sitting track-side watching her son practice motocross, she's taking the few minutes in between to scribble the next pages in her Racing to Love series.
When asked, "When do you have time to write?" Amy Gregory giggles. "In bits and pieces," she says.
Amy is known for her snarky, off the cuff sense of humor, which you'll find shining through in the characters she's created.
I've spent my whole life trying to figure out what I want to be when I grow up, and now I've finally found it. – Amy Gregory
Stalk Follow Amy
Website: www.amygregory548.com
♥ ♥ ♥ ♥ ♥ ♥ ♥ ♥ ♥ ♥ ♥ ♥ ♥ ♥ ♥ ♥ ♥ ♥ ♥ ♥ ♥ ♥ ♥

Amy is running a cool contest on her Facebook page through the 4th. Check it out! Click here
CONTEST
What: The Book Tart is giving lucky duck
a kindle or nook copy of Amy's new ebook!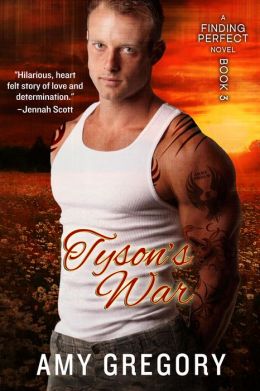 Tyson's War

Who: Open to International entries

When: Now- July 13th
How: Use the Rafflecopter and tell us

What your favorite holiday is and why. 🙂
Good luck!