Frantic Fridays
Aaaahhhhhggghhh
Panic in the court…
aka. Not ready for
The Romantic Times Book Lover Convention…
From the mixed up desk of the
Queen of Tarts
Tartlandia, Far Far Away
*hair pulling/head banging/ panic attack* How did this happen? Again? I am not ready to go the the RT Convention… I mean I AM! I want to be there… I just have so so much to do in the next *counts on fingers* Meep! I leave on Monday, April 29th… Will all my stuff arrive in time? I know I should have ordered earlier! I am approximately 4 months behind in my planning because I didn't think it would work out so I didn't plan… Now I'm late (for a very important date, like the White Rabbit! lol)  I'm anxiously checking at the post office and for the delivery guys every day.
I need some costume pieces… I need my SWAG for giveaway… I need some sanity! Has anyone seen my head?
Ok. Ok. Breath. Just Breath…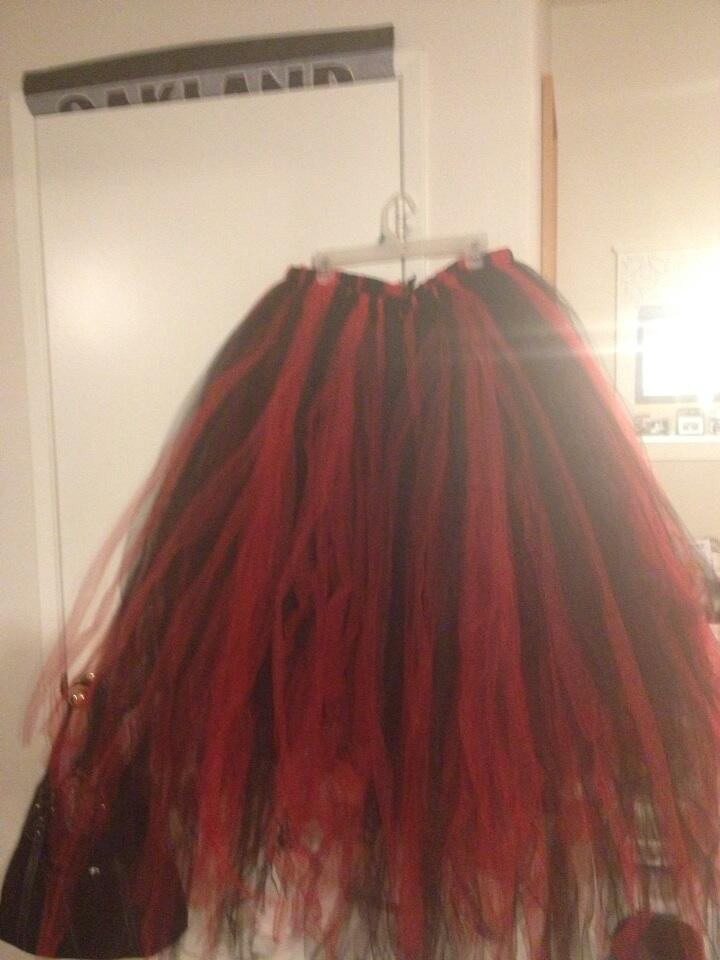 Oh! That makes me think of Ever After with Drew Barrymore. You know the bit where she's walking into the ball? *sigh* I love fairy tales… I am missing the Fairy Ball party this year. It's a party for the magazine's 30th anniversary instead. That's wonderful- But well, how often does a grown woman get to wear wings? No wings this year. But I do have a really kick ass tulle skirt made by my girl Dawn of Day Dreaming Book Reviews (cause she rocks!) sooo Anniversary Ball costume done-ish. I'm waiting for my stalkings and shoes to be delivered.
On the subject of costumes… I LOVE them and try to get in the spirit of things and go all out. Disco…. Ehhhh Not thrilled with the theme of Wednesday night's ball. My hips and the 70s costumes are NOT friends. *sigh* But I have really cool shoes coming. (if they show up!) Then, Thursday is the Anniversary Ball… Mostly ready for that. Friday is the Heather Graham Supernatural Ball and my roomies and I have really fun costumes planned. Saturday is the night before we leave, so we don't get complicated. I'll definitely share pics from the convention. 😀
Still on my list to worry about and try to get done before the 29th….
Work. 😀 Sleep. Eat (that one's not a problem)
Get my hair cut/colored (short hair requires frequent trims to stay cute + you didn't think my hair was this red naturally right? 😛 )
Set my blog to survive without constant supervision while I'm at RT (ummm yeah… I don't quite know how that will work. This is my "baby" and I check on it all the time!)
Finish reading 3 or 4 books before I leave because I WANT to (and I promised I would)
Wait for the final pieces of my costumes and SWAG to show up and panic if they don't (panicking!)
Get camera and video camera all ready for RT. That reminds me I need new SD cards….
Record some Google Giggle Hangouts to go up while I'm at RT
Print convention agenda for myself and roomies
Go shopping! Need, highlighters, folders, Giant Ziplocks to organize costumes…. I know there's more that I need… Gaahhh! It'll come to me…. Oh! Chocolate for The Book Tarts spot on the SWAG aisle…..
I am positive I am forgetting things. And I'm sure they will come to me over the next week. I really want a magic wand or a fast forward button and to just BE at the convention already… Then it's too late to get things done if I forgot and I'll just deal. Right now though my brain is whirling and I am trying to keep my head from flying off in the excitement (and stress) of preparing for this book lover event.
Even though I have been to RT 5 times already this time I have new friends I am excited to meet. I had just started The Book Tart at last year's RT (seriously! it launched the day before the convention opened). I love all the friends I've made over the last twelve months because of The Book Tart. Thank you for chatting with me and playing here in Tartlandia. Ya'll mean the world to me! I am so thankful to connect with other people who are just as crazy about books as me. I hope to meet ALL of you someday. And I am thrilled I get to hug a few of you at the Romantic Times Booklover Convention this May.
I will get everything done. I just need to remember to breath. Hyperventilating doesn't do me any good. right? *nods* Right…. 😀
(((hugs)) Kat
The Queen of Tarts
(Who is always always late for… nearly everything!)
PS. I did get a few emails taking care of last weekend… not as many as I'd hoped… but some 😀