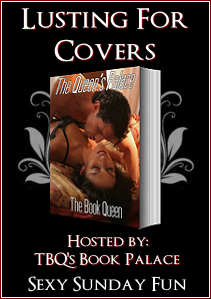 Thank you to The Book Queen for Lusting for Covers meme!
I adore covers. A good cover will get me before almost anything. I think twice about buying a book with a horrible cover… even if I love the author.
The cover for Etiquette and Espionage by Gail Carriger grabbed me immediately. I love the purple. I'm intrigued by the scissors… Though looking at the cover again, I think the heroine's shoulders look rather uncomfortable… I'm sitting here writing this post with my mom and she says it doesn't scream uncomfortable, just maybe preparing to stab the scissors. 😛
Have you seen ocelott's hysterical article about female protagonists representations on book covers? Etiquette and Espionage isn't that bad <g> It just doesn't look quite natural. But it did make me stop and look at the dress and the wallpaper the scissors and read the synopsis. Now I want to know more and I'll be looking for this book when it is released February 5th.
(((hugs))) Kat
The Queen of Tarts
Make sure you look at the bottom of the post to see who else is Lusting for Covers
Release date: Feb. 5, 2013 |
Genre:  Speculative Fiction
ISBN: 031619008X | ISBN-13: 9780316190084 |
Format: Hardcover and ebook
It's one thing to learn to curtsy properly. It's quite another to learn to curtsy and throw a knife at the same time. Welcome to Finishing School. Fourteen-year-old Sophronia is a great trial to her poor mother. Sophronia is more interested in dismantling clocks and climbing trees than proper manners–and the family can only hope that company never sees her atrocious curtsy. Mrs. Temminnick is desperate for her daughter to become a proper lady. So she enrolls Sophronia in Mademoiselle Geraldine's Finishing Academy for Young Ladies of Quality.
But Sophronia soon realizes the school is not quite what her mother might have hoped. At Mademoiselle Geraldine's, young ladies learn to finish…everything. Certainly, they learn the fine arts of dance, dress, and etiquette, but the also learn to deal out death, diversion, and espionage–in the politest possible ways, of course. Sophronia and her friends are in for a rousing first year's education. Set in the same world as the Parasol Protectorate, this YA series debut is filled with all the saucy adventure and droll humor Gail's legions of fans have come to adore.
Lusting for Covers is a weekly meme, held on Sunday, that allows bloggers to share their current cover obsession with fellow book lovers.
Choose your own book cover that you've fallen in "lust" with in the past week. It can be new, old, a reprint, or even a book that is not yet out– it's all up to you! If you find a cover that catches your eye, then showcase it on your blog, and let others see the pretty covers out there.
(OPTIONAL): Besides posting the picture of the book cover you chose, it's nice to provide the book summary, title, author, or a website link for the book. It's not required, but it can help you readers' to add more books to their own list! A brief "Why I choose this cover" is also appreciated, but not required.
You're Next! comment with your link 😀