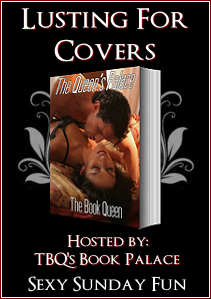 Thank you to The Book Queen for the Lusting for Covers meme!
I am in love with this cover! For Darkness Shows The Stars by Diana Peterfreund will be out in paperback July 2nd… I don't know if I want to wait. I'm a print junkie but I really love the synopsis of this story and the author compares it to Jane Austen's Persuasions… another review says "post-apocalyptic Persuasion"  *Kermit Flail* I might just need to get it in ebook. *points down* What do you think? does this cover make you want to know more too?
Oh! Yay! I just noticed it's in hardback. 😀 sold!
(((hugs))) Kat
The Queen of Tarts
PS. The author Diana has a free introductory novella called Among The Nameless Click HERE to read
Make sure you look at the bottom of the post to see who else is Lusting for Covers
For Darkness Shows the Stars
Release date: Jul. 2, 2013
Genre: Speculative Fiction/ Romance
ISBN: 0062006150 |
ISBN-13: 9780062006158 |
Format: Paperback
It's been several generations since a genetic experiment gone wrong caused the Reduction, decimating humanity and giving rise to a Luddite nobility who outlawed most technology. Elliot North has always known her place in this world. Four years ago Elliot refused to run away with her childhood sweetheart, the servant Kai, choosing duty to her family's estate over love. Since then the world has changed: a new class of Post-Reductionists is jumpstarting the wheel of progress, and Elliot's estate is foundering, forcing her to rent land to the mysterious Cloud Fleet, a group of shipbuilders that includes renowned explorer Captain Malakai Wentforth—an almost unrecognizable Kai. And while Elliot wonders if this could be their second chance, Kai seems determined to show Elliot exactly what she gave up when she let him go. But Elliot soon discovers her old friend carries a secret—one that could change their society . . . or bring it to its knees. And again, she's faced with a choice: cling to what she's been raised to believe, or cast her lot with the only boy she's ever loved, even if she's lost him forever. Inspired by Jane Austen's persuasion, For Darkness Shows the Stars is a breathtaking romance about opening your mind to the future and your heart to the one person you know can break it.
Lusting for Covers is a weekly meme, held on Sunday, that allows bloggers to share their current cover obsession with fellow book lovers.
Choose your own book cover that you've fallen in "lust" with in the past week. It can be new, old, a reprint, or even a book that is not yet out– it's all up to you! If you find a cover that catches your eye, then showcase it on your blog, and let others see the pretty covers out there.
(OPTIONAL): Besides posting the picture of the book cover you chose, it's nice to provide the book summary, title, author, or a website link for the book. It's not required, but it can help you readers' to add more books to their own list! A brief "Why I choose this cover" is also appreciated, but not required.
This meme is hosted by TBQ
You're Next! comment with your link 😀