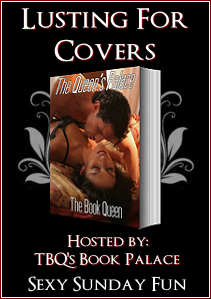 Thank you to The Book Queen for Lusting for Covers meme.
I was playing on twitter tonight (Saturday) and was reminded of a series that I keep meaning to read. *head/desk* I have The Taken on my To Be Read mountain. It's the first book in Vicki Pettersson's Celestial Blue's  urban fantasy series. And the heroine is a rockabilly chic!
I know! I know! How have I not read it yet? I LOVE Vicki and I'm such a bad stalker. *sigh* I WILL read it before the sequel comes out the middle of March. The covers of both of Celestial Blue's books are GORGEOUS! Noir vibe with a pinup flair! And the heroine's name is Kit and I'm Kat. And together we're a chocolate bar 🙂 and I just KNOW I'm going to love it.
Take a look at the beautiful cover for the 2nd book in her series. The Lost will be out March 19th and I am going to read it… In March! 😛
(((hugs))) Kat
The Queen of Tarts
Make sure you look at the bottom of the post to see who else is Lusting for Covers
Release date: Mar. 19, 2013 |
ISBN: B0089LON0K |
ISBN-13: 978-0062064653|
Format: Print or eBook
New York Times bestselling author Vicki Pettersson is back with The Lost, the second spine-tingling entry in her supernatural noir trilogy, Celestial Blues.
Fallen angel Griffin "Grif" Shaw and his mortal lover, reporter Katherine Craig, are trying to learn the truth about Grif's death a half a century earlier. This quest will lead them to discover that the Pures might have their own agenda—one that will have Grif and Kit scrambling to stay alive, to stay together, and to choose their fate…before it's chosen for them.
Blending paranormal romance, thrilling action, and a captivating mystery, The Lost, is an urban fantasy sure to please fans of Jeaniene Frost, Kim Harrison, and Charlaine Harris.
Lusting for Covers is a weekly meme, held on Sunday, that allows bloggers to share their current cover obsession with fellow book lovers.
Choose your own book cover that you've fallen in "lust" with in the past week. It can be new, old, a reprint, or even a book that is not yet out– it's all up to you! If you find a cover that catches your eye, then showcase it on your blog, and let others see the pretty covers out there.
(OPTIONAL): Besides posting the picture of the book cover you chose, it's nice to provide the book summary, title, author, or a website link for the book. It's not required, but it can help you readers' to add more books to their own list! A brief "Why I choose this cover" is also appreciated, but not required.
You're Next! comment with your link 😀