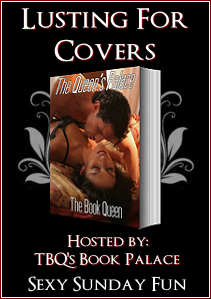 Thank you to The Book Queen for Lusting for Covers meme. I love book covers! Ones that catch my eye make me read the synopsis. 🙂 I have been scrolling through my New Fiction Release Database, when I'm not familiar with an author, the cover is what will get my attention. That's why I am so frustrated that half the books in my DB don't have covers… Grr-arg! lol
I am looking for a volunteer to help me add covers to my new fiction release database. It's a thankless job that pays in… ummm…. cookies! I like cookies. *nods* I should eat more of them. *sigh*
So anyway, I was looking at February's new releases and this one pounced out on me and demanded my attention. I want to read Pantomime! I love the font of the title, it's different, I like the mask and the girl gesturing me to keep a secret… Then I read the plot and I'm hooked. Take a look and tell me how you feel about Pantomime by Laura Lam.
(((hugs))) Kat
The Queen of Tarts
Make sure you look at the bottom of the post to see who else is Lusting for Covers
Release date: Feb. 5, 2013 |
Genre:  Speculative Fiction
ISBN: 190884437X | ISBN-13: 9781908844378 |
Format: Paperback and ebook
R.H. Ragona's Circus of Magic is the greatest circus of Ellada. Nestled among the glowing blue Penglass – remnants of a mysterious civilisation long gone – are wonders beyond the wildest imagination. It's a place where anything seems possible, where if you close your eyes you can believe that the magic and knowledge of the vanished Chimeras is still there. It's a place where anyone can hide.
Iphigenia Laurus, or Gene, the daughter of a noble family, is uncomfortable in corsets and crinoline, and prefers climbing trees to debutante balls. Micah Grey, a runaway living on the streets, joins the circus as an aerialist's apprentice and soon becomes the circus's rising star. But Gene and Micah have balancing acts of their own to perform, and a secret in their blood that could unlock the mysteries of Ellada.
Lusting for Covers is a weekly meme, held on Sunday, that allows bloggers to share their current cover obsession with fellow book lovers.
Choose your own book cover that you've fallen in "lust" with in the past week. It can be new, old, a reprint, or even a book that is not yet out– it's all up to you! If you find a cover that catches your eye, then showcase it on your blog, and let others see the pretty covers out there.
(OPTIONAL): Besides posting the picture of the book cover you chose, it's nice to provide the book summary, title, author, or a website link for the book. It's not required, but it can help you readers' to add more books to their own list! A brief "Why I choose this cover" is also appreciated, but not required.
You're Next! comment with your link 😀