Meep! I'm moving in less than two weeks. I'm a mess. See here.
Soooo I sent out the Bat  Kat Signal 😀 to ask authors/bloggers for help with content for my blog. I'm beaming at the generosity of the book community. Thank you! (I'll be emailing ya'll to arrange visits!) BUT the very first offer of support was from author Tracey Sinclair. I adore this girl. She writes the delicious, smart, sexy urban fantasy series the Cassandra Bick Chronicles and she has sent me a couple goodies to share here on The Book Tart. The first treat is an excerpt from A Vampire In Edinburgh.
Enjoy! And make sure you enter my Moving Madness Contest. 😀
(((hugs))) Kat
The Queen of Tarts
PS. The FREE Superhero vectorstock is from http://freepsdfiles.net/graphics/superhero-vector-character-set-1 🙂
Publisher: Indie |
Release date: November 9th 2013 |
ISBN: 9781500174682
Format: Ebook and print
It's August in Edinburgh, and the world's biggest arts festival has once again brought thousands of visitors to this historic city as actors, comedians and musicians from all over the globe come to showcase their talents for an international audience. But this summer, something is using the chaos of the Fringe to hide a far worse crime than bad theatre, and the hunter Cain must team up with new friends and old enemies to stop a bloodthirsty killer who is targeting the visiting performers. This year, there are more things to worry about at the Fringe than just getting a bad review…
A Vampire in Edinburgh is a Dark Dates short story (Cassandra Bick Chronicles)
♥ Buy this book from: Amazon | Barnes & N0ble|
♥♥♥♥♥♥♥♥♥♥♥♥♥♥♥♥♥♥♥♥♥♥♥♥♥♥♥♥
♥
Excerpt

♥
A Vampire In Edinburgh

by Tracey Sinclair

Jesus, thought the angel, looking around the crammed, foetid  dungeon. This really was hell. Why did people do this to themselves, he wondered, knowing they would end up somewhere like this? What was it that drove humanity to such folly, that they would fall so far? Then again, he supposed, the tickets had been pretty cheap.
The angel who went by the name of Cain took a long slug of lukewarm lager, staring at his plastic glass with undisguised resentment. In the olden days – which, to a creature of Cain's lifespan, didn't actually feel like that long ago – humans had swarmed to amphitheatres to watch their fellow creatures tear one another to pieces, to cheer as those whose only crime was to worship a different god were torn apart by beasts. He supposed, in the grand scheme of things, that paying a tenner to watch something called fringe theatre in a cramped hole that smelled slightly of vomit and under-performing deodorant was progress of sorts, but right now it didn't seem like it. At least at the amphitheatres you'd been able to get a decent drink.
♥♥♥♥♥♥♥♥♥♥♥♥♥♥♥♥♥♥♥♥♥♥♥♥♥♥♥♥
More Tracey:
Tracey Sinclair works as freelance copywriter, editor and legal directories consultant. A diverse and slightly wandering career has included writing factsheets for small businesses, creating web content for law firms, subtitling film and TV and editing one of the UK's largest legal directories. A keen blogger, she regularly writes for online theatre site Exeunt and science fiction site Unleash the Fanboy and her blog Body of a Geek Goddess was shortlisted in the Cosmopolitan Blogger Awards 2011. Her work has been published in a number of magazines and anthologies and her short play Bystanders was premiered in 2011 as part of the CP Players New Writing Season at Baron's Court Theatre, London. She has published two small press books (Doll and No Love is This, both Kennedy & Boyd) and is now dipping a toe in the digital self-publishing world with her new urban fantasy novel, Dark Dates.
Stalk Follow her
Website:http://bodyofageekgoddess.blogspot.com/
♥
(Cassandra Bick Chronicles 1)
Release date: Apr. 3, 2012
ASIN: B007RH5PF4 |
Format: eBook
All Cassandra Bick wants is to be left to get on with doing her job. But when you're a Sensitive whose business is running a dating agency for vampires, life is never going to be straightforward – especially when there's a supernatural war brewing in London, a sexy new bloodsucker in town and your mysterious, homicidal and vampire hating ex-lover chooses this moment to reappear in your life…
Witty, sharp and entertaining, Dark Dates is a heady mix of vampires, witches and werewolves – with the occasional angel thrown in – and introduces Cassandra Bick, a likeable heroine destined to join the ranks of fantasy's feistiest females.
(Cassandra Bick Chronicles 1.5)
Release date: Nov. 7, 2012
ASIN: B00A3SVOOU |
Format: eBook
The hunter just wanted to be left alone – one last drink before leaving London forever. Then the vampire Laclos walked into the bar, and suddenly his night wasn't looking so quiet after all…
There's a new hunter in the city and he'd targeting Dark Dates – the vampire/human dating agency run by Cassandra Bick, who also happens to be the woman that both Cain and Laclos love. These two fierce rivals must work together to stop him before he drags London's vampires into the spotlight and destroys Cassandra's life – that's if they don't kill each other first.
Explore a darker side of London with this exciting short story from author, Tracey Sinclair. The first novel in "The Cassandra Bick Chronicles", "Dark Dates" is out now
 ♥
(Cassandra Bick Chronicles 1.75)
Release date: Dec. 7, 2012
ASIN: B00AKVV4TA |
Format: eBook
It's Christmas in London but Cassandra Bick, owner of the human/vampire dating agency Dark Dates, doesn't feel much like celebrating. There's a rogue vampire running loose on the streets and Cassandra and her friends must try to stop him before he strikes again – even if that means enlisting the help of Laclos, the flirtatious vampire with very definite ideas of what (or who) he wants to unwrap this Christmas…
 ♥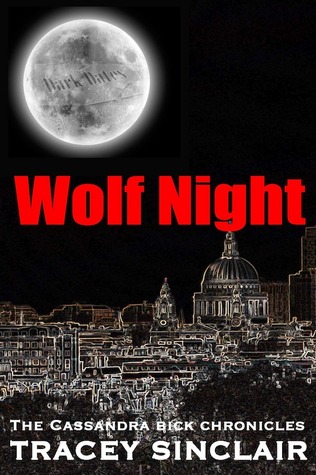 Wolf Night
(Cassandra Bick Chronicles 2)
Release date: March 8th 2013
ASIN: B00BQLSEW8 |
Format: eBook
After narrowly averting a supernatural war in London, Cassandra Bick just wants life to get back to normal. Or as normal as life can be when you run a dating agency for vampires, your best friend is a witch and the oldest, strongest and sexiest vampire in town is taking a very personal interest in your business. But when a vicious new supernatural enemy threatens her friends, Cass finds herself once again fighting for the fate of her city – and having to face some demons of her own.
Snarky, sexy and fast paced, Wolf Night will leave you breathless.

Save The Book Tart Moving Madness
Giveaway!
What: $40 Gift Card to

Amazon or B&n

When: Now- August 16th
Who: Open to International Entries too
How: Use the rafflecopter 🙂