I loved the blurb for Sheila Roberts novel Small Change. I'm sometimes a disaster with money… though I'm trying! I'm saying "No" or "wait" to all the books I want… it's a small change. 😉
I'm looking forward to reading Sheila's story about friends who support each other in developing better financial habits and learn the value of good friends.  Enjoy her guest post and make sure you enter her contest!
(((hugs))) Kat
The Queen of Tarts
Small Change

Release date: January 28th 2014
Originally published March 31st 2010 |
Publisher: St. Martin's Paperbacks |
Genre: Romance, Women's Fiction |
ISBN-13: 9781250043764 |
Format: Ebook and print
♥♥♥♥♥♥♥♥♥♥♥♥♥♥♥♥♥♥♥♥♥♥♥♥♥♥♥♥
♥ Guest Post ♥
The Girlfriend Squad
By Sheila Roberts

There are two kinds of girlfriends in this world, the kind who will share their last piece of chocolate with you and the kind who will hide it from you; the kind who will move heaven and earth to keep you from ending up with the wrong man and the kind who will move in and steal your man; the kind who will, in short, be there for you and the kind who won't. And when a woman is trying to master new money habits she really wants the chocolate-sharing, heart-protecting, be there for you kind of friend.When a girl is having trouble managing her money the last thing she needs is a friend at her elbow in the department store saying, "It's Prada and it's forty percent off. Of course you should get it." I sure don't need that kind of help considering the fact that when I was single the way I balanced my checkbook was by closing the account.( Obviously, money management hasn't always been my strong suit!)
            I'm way smarter than that now though, both in how I handle my money (now I let my husband balance the checkbook) and in the friends I choose. These days, my friends hide their chocolate from me (well, all except for white chocolate), not because they're being stingy but so I won't be tempted to eat it and wind up with heartburn. These days my friends have got men of their own to whip into shape. They don't need mine. And even if they wanted him they wouldn't come between us.
            And these days my friends are as into being smart with money as I am. There's nothing like seeing the country go through some hard economic times to sharpen your focus! So now, instead of department stores, my friends and I are hitting the garage sales and thrift stores. We're dunking our credit cards in glasses of water and hiding them in the freezer for less easy access. (Yes, just like cookies, we know they're in there, but they're a heck of a lot less accessible. Easier to eat the cookie!) We're encouraging each other to make small lifestyle changes and develop new money habits… just like the the characters in SMALL CHANGE, three friends who band together to help each other over the rough spots of life and love.
            Discipline is all well and good but it can be hard to maintain all on your own, so whether you're looking to shrink into a new dress size or grow your bank account, here's my advice to you. Get some friends on board to help you. Not the kind that say, "Oh, what the heck, splurge," but the kind who will say, "Are you sure you want to do that? What about your goals?" Oh yeah, them. When it comes to improving our lives I believe we do that one small change at a time (and those small changes can add up to a big difference).
And when it comes to making those changes bring on the girlfriend squad. Who knows, maybe they'll even help you balance your checkbook.
♥
Sheila
♥♥♥♥♥♥♥♥♥♥♥♥♥♥♥♥♥♥♥♥♥♥♥♥♥♥♥♥
More Sheila
Sheila Roberts lives on a lake in the Pacific Northwest. She's happily married and has three children. She's been writing since 1989, but she did lots of things before settling in to her writing career, including owning a singing telegram company and playing in a band. Her band days are over, but she still enjoys writing songs. Sheila's books are best sellers and often appear as Reader's Digest Condensed Books. Her novel "On Strike for Christmas" was a Lifetime Network movie and she has since optioned more books for film.
When she's not speaking to women's groups or at conferences or hanging out with her girlfriends she can be found writing about those things near and dear to women's hearts: family, friends, and chocolate.
Stalk Follow her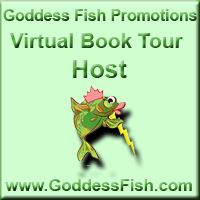 Book Tour
February 10: Queen of All She Reads
February 10: Long and Short Reviews
February 11: The Book Tart
February 12: Gin's Book Notes
February 13: Live To Read ~Krystal – review
February 13: Brooke Blogs
February 14: Book Reviews by Dee
February 17: Rachel Brimble Romance
February 17: Straight from the Library
February 18: Our Wolves Den – review
February 19: Book 'Em North Carolina
February 20: WV Stitcher – review
February 20: Reviews by Crystal
February 21: Teena in Toronto – review
February 21: Books à la Mode – review

Blog Tour Giveaway

What:
Sheila will be awarding a copy of Small Change
and
a $25 Visa gift card to a randomly drawn commenter during the tour

Who: (US ONLY),
When: Now- Feb 21st
How: Enter by leaving comments on Sheila's tour spots 🙂