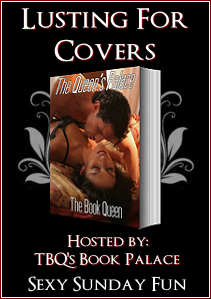 Thank you to The Book Queen for Lusting for Covers meme!
I adore covers. A good cover will get me before almost anything. I think twice about buying a book with a horrible cover… even if I love the author.
The cover for Etiquette and Espionage by Gail Carriger grabbed me immediately. I love the purple. I'm intrigued by the scissors… Though looking at the cover again, I think the heroine's shoulders look rather uncomfortable… I'm sitting here writing this post with my mom and she says it doesn't scream uncomfortable, just maybe preparing to stab the scissors. 😛
Have you seen ocelott's hysterical article about female protagonists representations on book covers? Etiquette and Espionage isn't that bad <g> It just doesn't look quite natural. But it did make me stop and look at the dress and the wallpaper the scissors and read the synopsis. Now I want to know more and I'll be looking for this book when it is released February 5th.
Continue reading "Lusting for Covers ~ Etiquette and Espionage by Gail Carriger"