Can you believe it's the starts of our 3rd week playing the Sweet, Sexy, Scorching hop game? I've been having an absolute blast and adding books to my wish list too. <g> I hope you are having fun, let's "do the scorching hop, hop, hop, hop" lol I'm singing that to the Bunny Hop song :p
The blogs participating are on the bottom of this post. Click around and find out which of us has the "Guess Who" question. How did you do last week? The winners for last week's daily contest are posted here.
Be sure to visit each blog today and take a look at our guest author and play the game. Every week there will be winners and at the end of the game a Grand Prize!
Jami will be giving away a paperback copy of Fourth and Goal
Mmmm, it looks yummy too. Personally I'm not a big football game fan, but I am a fan of football players. :p
Remember, every day there will be a different author featured on the blogs involved in the hop, over the next few weeks we will highlight authors books, post excerpts, guest posts and a "Guess Who" (this will be on a different blog each day). See if you can find the "GUESS WHO" post for every author – Can you guess who they are talking about? Every week there will be winners as well as a grand prize winner at the end of the hop – this prize is growing daily, you won't want to miss out. So be sure to stop by each blog daily to comment (leave a contact email) and enter the rafflecopter as well.
I'm 2 times lucky :p
 I have the Guess Who again!
I think it's because we're being sneaky. Ha! Mixing it up and keeping you guessing. 🙂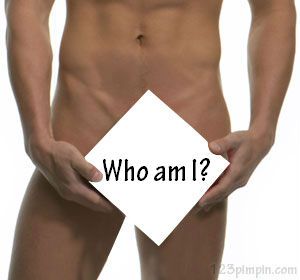 Every football player lived for this moment from the first second he gripped a football in his hands. It should've been the happiest time of his life, a defining moment in a career of defining moments; two Super Bowls under his belt and a sure MVP of the game. He was a future hall-of-famer with a lot of gas left in his tank, still in his prime, not yet thirty years old.
Nothing had been the same since Ryan died. Try as he might, he couldn't find his passion for the game, for life, for anything. Hell, not even for sex.
Like a disembodied spirit, he observed the scene, detached and way too fucking melancholy in the midst of the celebratory mayhem engulfing him. Jostled around by the sea of humanity, he barely felt them. He stood in the middle of the crowd, numb, apathetic, and alone. The emptiness smothered him, gnawed at his gut, consumed him.
Regardless of his apathy, he wouldn't rain on his teammates' parade.
Forcing a grin he didn't feel and adopting his cocky façade, he faced the TV cameras and gave them what they'd come to expect from him, an arrogant, yet entertaining, recap of his performance. Then he stood on the podium, made one of his typical fist-pumping speeches laced with humor. After which he did every post-game interview with his usual brash panache. No one noticed his mechanical movements or the dead smile.
Was this all there was?
Who Am I?
Make sure you hop around and find out who he is. Leave a comment on one of the hop blogs with your answer!
Meet Jami
An advocate of happy endings, Jami writes sexy romantic comedy, sports hero romances, and equestrian fiction. Jami lives on a small farm near Puget Sound with her Green Beret-turned-plumber husband, a Newfoundland cross with a tennis ball fetish, a prince disguised as an orange tabby cat, and an opinionated Hanoverian mare.
Jami works in IT for her day job and is a former high school business teacher. In her spare time, Jami rides and shows her dressage horse and grows roses. An avid boater, Jami has spent countless hours in the San Juan Islands, a common setting in her books. In her opinion, it is the most beautiful place on earth.
Currently, I'm a PAN member of RWA and three RWA chapters: Peninsula, Greater Seattle, and Olympia. I'm co-president of the Olympia chapter with fellow writer Anthea Lawson. I spearhead the annual Elizabeth Kistler Memorial Retreat in Port Townsend at Manresa Castle for the Olympia chapter.
I love corresponding with other aspiring authors and friends. You can email me at:
jamidavenport@hotmail.com
Buy Jami's Books 🙂