End of the World Giveaway Hop
December 14th to 21st
12/21/12
The Mayan
Calendar Ends!
Does it mean the end of the World?
Probably not but just in case…
Which books would you save
if the world was coming to an end?
Click HERE for my review,
I loved this young adult dystopian novel.
This giveaway runs from Dec. 14-Dec. 21
International entries welcome!
PRIZE: Shatter Me
format: Ebook (Kindle/Nook winners choice)
use the Rafflecopter and leave a comment telling me
if there's a fav book you'd try to preserve,
 in the face of extinction!
Or if there's a great book about doomsday or distopian fiction you'd recommend. 😉
You can get extra entries by following The Book Tart on twitter/facebook/email/networked blogs but those are optional
Thank you to I Am A Reader Not A Writer
and My Life With Books for organizing this fun hop.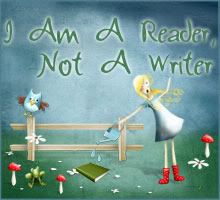 If the world is still spinning the winner will be chosen on December 22nd and notified in this post and via email
Be sure to hop along to the other great book loving blogs and enter for prizes.
(((hugs))) Kat
The Queen of Tarts