Me: Codi! Codi Gary. oh hon! Gahhh I'm so glad you are here but please excuse my mess. *shoves candy kiss wrappers under a pillow* Come snuggle on my bonk couch 😉 aka love seat and catch up. *flops on couch and pats seat for Codi*
Codi: Don't mind if I do, but I thought Lexxi called it a Bonk Chair? 😉
Me: Ha! Good Memory!
I need distracting. *sniffles* my Bookstore Beau has been deployed for 2 months and I'm a discombobulated mess. Soooo tell me something good, or fun or juicy! *gives puppy eyes*
 Codi: Oh, sweetie *leans over to give Kat a big hug* I am so sorry. Something fun will distract you…let's see. I just released the second full length Rock Canyon novel, Good Girls Don't Date Rock Stars and just got a contract for four more books in the series *bounces in her seat with excitement*
Me: ooooo! That makes me so happy! At least 4 more?! *Bounces on couch with Codi* Yay! Yay! YAY!!!
Oh! Happy LATE Book Birthday darling! I can't believe it's been over a year since your book debut! Wow! Last Valentine's Day your story in the Kiss Me anthology came out and you've been a writing queen… *hums Dancing Queen la-la* where was I? Oh yes! Ha! *beams* Good Girls Don't Date Rock Stars is young and sweet, only seventeen$1.99! (for now) 🙂

Good Girls Don't Date Rock Stars
Codi Gary (Author)
Release date: April 22nd, 2014  |
Publisher: Avon |
Genre: Romance
ISBN-13: 9780062331717 |
Format: eBook and print
Gemma Carlson didn't plan on waking up married.
She also didn't count on running into her old flame—and her son's father-turned-country rock star—Travis Bowers, followed by a night of drunken dares. Apparently one of those involved a ring on her finger and a vow … neither of which she intends to keep. Now with a hangover from hell, this good-girl-gone-bad knows there's just one thing to do: run.
Travis has been all over the world, but Gemma has never been far from his thoughts. So when they had the chance to catch up over a few drinks, he didn't hesitate. Of course, he didn't expect it would lead to marriage, or a runaway bride! Travis finally has a second chance and doesn't plan on losing Gemma again—or the son he didn't know he had. He proposes, albeit belatedly, a date. Or rather, a few. If they can make this marriage work by starting over, he stays. If not …
Gemma's not interested; she's got a son to protect and a heart to heal. But having Travis around could make both a little easier. Still, good girls don't date rock stars . . . right?
♥ Buy this book from: Amazon | Barnes & Noble |
*sidenote* go get it girls and boys.
It's full of Codi Gary trademark humor,
sweetness, sass and smexy times and I loved it!
Click HERE for my review
Me: Tell me a bit about writing Gemma and Travis' story in Good Girls Don't Date Rock Stars and about book conventions! I loved that Gemma was at a book convention in Vegas. I'm totally going to RT (The Romantic Times Book Convention) in Vegas 2016 baby.
Codi: Whoo hooo, another place I won't want to miss 😉 Well, Gemma and Travis are a bit like my very special baby. They were the main characters of my first finished romance novel and even though I rewrote their story into Good Girls Don't Date Rock Stars, they have a special place in my heart. As far as Book Conventions go, Gemma owns a used book store and has always dreamed of writing historical romance. It's her first conference, just like RWA in Atlanta last year was mine 😉 This year, I am lucky enough to hit RT in NOLA and RWA in San Antonio! I'm really bummed you aren't going, btw *gives Kat pouty face*
Me: *sniffs* I am trying not to think about it. I would totally have pounced on you at RT and hugged the stuffing outa you! 😉 But I KNOW you will have so much fun!
Oh! Speaking of being a writing queen (tell me Dancing Queen is stuck in your head now too?) You have MORE book birthdays this year too! What can we look for next?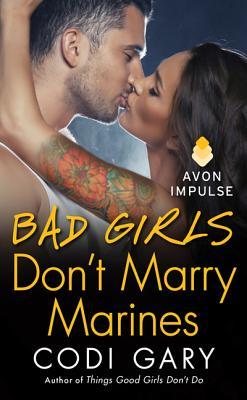 Codi: Let's see…Bad Girls Don't Marry Marines is out May 20th, and features the very sexy Justin Silverton, and rich girl Valerie Willis. Val is definitely a different heroine from Gemma, Katie, and Ryan, BUT I'm hoping people will love her anyway.
In July (I think 8th) I Want Crazy, my second Loco, Texas book is releasing, and I am really excited because it's Red's story. When I wrote him, I was really surprised by the response readers had to him. They lurv him, as my friend Jackie Hatcher says. 😉
Then in November, Redeeming the Bad Boy releases, and this hero is going to be quite a bit darker than his predecessors. I am super excited for this story!
And in December, Loco, Texas #3 will be out 🙂
So yeah, busy year…..
Me: Oh! My! Goodness! *Big grin* You have completely made my day! I am so happy for me. And you too. 😛 But mostly me cause all this means more Codi stories to enjoy!
k… before I let you get back to writing… I have some questions I just gotta know the answers too…
Nosy Nine!
1. Author you've fangirled over?
Eloisa James
oooo! 

2. How tall are you… for real?
5'7 and ¾ but I just say 5'8.
3. What do you typically have for breakfast?
Coffee…cereal…whatever I can find….
4. What's your favorite expression?
Monkey Poo on a Stick….
*chokes* What? on a what? lol
5. What's on your DVR?
Actually, I don't have a DVR right now, but on Hulu, I watch; Star-Crossed, New Girl, The Mindy Project, Supernatural, Arrow, Nashville, Law and Order SVU, The 100, Greys Anatomy, Reign, Last Man Standing, and Grimm. Online, I watch The Big Bang Theory and 2 Broke Girls…yes, I am a TV leech….
<g> And I adore you for it! You and Nicole Flockton got me to give The Big Bang Theory a try… changed my life 😉
6. Do you have any scars?
Yes. I have a dog bite scar on my cheek, a chicken pock scar on the other cheek, a scar on my knee from a fall, a scar on my arm from a burn, and a cut, scars on my fingers….okay, I have a lot of scars…I'm a klutz.
*fist bump* Me too! The klutz thing…  I currently have a fat lip from my klutziness. *sigh*
7. What color are your panties? 😛
LOL Teal
😀
8. Who is your most recent text from?
Text April O….:-)
9. What's your favorite flavor of Pringles?
I don't eat Pringles, but I love Sunchips and Cool Ranch Doritos!!!!
nomnomnom!
Me Awwww thanks Sweetie distracting me from my mope and giving me yummy stories to enjoy and stuff to giggle over.
(((hugs))) Kat
PS. Make sure you enter my contest! Answer one of the Nosy questions I asked Codi and use the rafflecopter to enter for a chance to win Good Girls Don't Date Rock Stars. 🙂
♥ ♥ ♥ ♥ ♥ ♥ ♥ ♥ ♥ ♥ ♥ ♥ ♥ ♥ ♥ ♥ ♥ ♥ ♥ ♥ ♥ ♥ ♥
More Codi:
From the time I could put a cassette into my little stereo, books have held a fantastic distraction. When I was eleven, I decided I wanted to be one of those magical people that brought stories to life. Devouring a book a day sometimes, my first romance novel stuck with me. I've always been a sucker for a happy ending (and the great romantic gesture)and that's what I try to put into my stories. I am so honored to be a part of Avon, and am so excited to have my own dreams coming true.
♥ ♥ ♥ ♥ ♥ ♥ ♥ ♥ ♥ ♥ ♥ ♥ ♥ ♥ ♥ ♥ ♥ ♥ ♥ ♥ ♥ ♥ ♥

Contest!
What: The Book Tart (me!) is giving away
1 ebook copy of

Good Girls Don't Date Rockstars
(Amazon or B&N)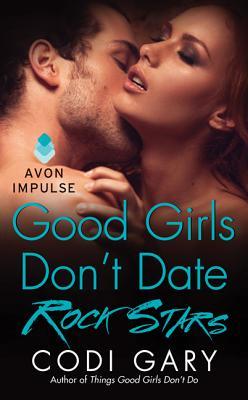 Who: Open to international entries
When: Now- May 9th

How: Use this Rafflecopter
and answer on of the Nosy Nine questions above. 🙂