Me: Tracey! Hello sweetheart. (((hugs))) It's been WAY too long since we sat down on my virtual couch and chatted.  Can I get you a drink? Water? Soda? Tea?
Tracey: I think since it's been so long we should celebrate – let's crack open the champagne! *pops cork*
Me: *sinks down on couch and hands Tracey her drink*
Tracey: *Clink glasses* Cheers!
Me: How are you? You've been busy this past year! You moved into a darling apartment in a new city, started a new chapter of your life AND released 2 books!
Tracey: I have been super busy, yes! I moved from London to Brighton, where I have an apartment with a sea view (well, if you stand at the window and lean out slightly – but that totally counts, right?) and I live only minutes away from the seafront, so that's lovely. Moving has put me a little behind on my schedule, book-wise, so last year I published a Dark Dates 'long' short story – A Vampire in Edinburgh, which was enormous fun to do, since it was basically Cain and Laclos dealing with the craziness of the Edinburgh Fringe festival – and The Bridesmaid Blues, which was a bit of a change of direction for me…
Me: Oh! Your newest novel isn't an urban fantasy it's chick lit! I've just started reading The Bridesmaid Blues and I've been giggling like a loon. Tell us more about writing the midadventures of Luce and if you've ever been a bridesmaid?
Tracey: I have been a bridesmaid lots of times – including one time when my ex-boyfriend was indeed best man, though luckily that was a bit more civilized than in the book! But I am well-versed in the madness around weddings, so that was really fun to write about, plus I was excited to write something based in the city where I grew up, and capture that very Northern British sense of humor and snark, though I'm glad to see it translates for American readers, too…
Me: Ha! It did. It does. 😀 and I love that there's more stories from your clever head. 😉
Windburn
Release date: July 28th 2014 |
Publisher: Createspace  |
Genre: Chic Lit |

ISBN: 9781502714  

|
Format: eBook and print

Luce knows she should be thrilled when Jenna asks her to be bridesmaid – after all, they've known each other since childhood and Jenna is the best friend any girl could have. But it's hard to get excited about weddings when you're terminally single and the best man is the boy who broke your heart: Jamie, the groom's dashing and irresistible brother. How can she face the man who dumped her when she's still so hopelessly in love? Then again, maybe this is the perfect opportunity – after all, where better to get back together than at a wedding?
So Luce has six months to figure out how to win back her ex, but she has plenty else on her plate – from an old friend returned to Newcastle with an announcement of her own, to a youthful colleague who may or may not have a crush on her and a mother who is acting very strangely indeed… and that's all before a mysterious, handsome American walks into her life.
Sometimes being a bridesmaid isn't all confetti and champagne…
♥ Buy this book from: Amazon | Amazon UK UK |Barnes & Noble |
Me: Oh! I remember you mentioned something about your urban fantasy series the Cassandra Bick Chronicles' Dark Dates and theatre! *Kermit flail* Can you tell us more about how this happened and what it looks like? And tell me you have plans for more Cassandra stories!
Tracey: Yes, an actress called Zoe Cunningham is doing a one-woman show based on Dark Dates at a couple of theatre festivals in London and Brighton, because she thought the character of Cassandra would be perfect for a show, which is very flattering. Though I have had some input, it's mainly Zoe and her director calling the shots so I am very excited – and a little nervous – to see my baby interpreted through someone else's eyes. And I am working on the third full Dark Dates novel now, and hope to have that and a collection of short stories out by the end of the year – fingers crossed!
click here for more about the play!

Me: Ok hon, before I let you escape my clutches we're going to play a game with crazy questions.
*drumroll*
The Book Tart Crazy 8s
1. If you had a warning label, what would yours say?
Well, it's the middle of winter here so I'm thinking 'do not store at cold temperatures' – because I'm sick of being freezing!
2. What's the weirdest thing you've eaten?
I'm really boring when it comes to food so nothing exciting, though I have eaten lots of regional specialties from Newcastle and Glasgow that people outside those cities think are weird, like stottie sandwiches and macaroni pies. Which are both delicious! (Disclosure: a stottie is actually just a type of bread, so not really that weird or exciting, but they only sell it in the North East, where I am from…)
3. Have you ever been skinnydipping?
No, it's too bloody cold in Brighton!
4. How long can you balance on one foot?
I used to do a lot of yoga so the answer probably used to be a long time, not so much now. It's standing on both feet I have trouble with – I'm super clumsy!
5. Can you down a pint (of anything) in one?
Nope!
me either!
6. Do you know the dance steps to an annoying cheesey pop song?
Oh, yes – pretty much every 80s song ever. Let's have some more of this champagne and I'll show you…
Ha! *gulps champagne ladylike*
7. What's the cleverest word you know?
Tough question! I probably have some obscure philosophy terms tucked away from my days at university but I'm a little rusty now. I'm not sure if it's clever but I'm quite taken with ineluctable…
ineluctable *sneaks a google search* Oh! Great word!
8: Can you pick a favorite book?
Ooh, so tough to narrow down.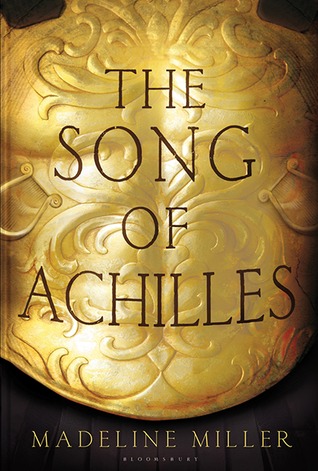 that's why I put in in my crazy 8 questions 😛
I'm going to say Dangerous Liaisons – which is of course where I got the name Laclos! – The Good Soldier by Ford Maddox Ford, Pride and Prejudice, Heart of Darkness by Conrad, and my favourite recent book has probably been Song of Achilles, by Madeline Miller, which is totally heartbreaking and beautiful. I loved it so much I was literally telling strangers to buy it.
Me: Awww! Thank you so much for playing with me here at The Book Tart! I keep hoping we'll meet in person to compare dresses and chat about the boys of CW 😉 but until then visits like this make my day.
Tracey: Me too – And, y'know, my neighbourhood is full of cool vintage stores and great cafes… *hints*
Me: (((hugs))) And it's so going to happen!
♥♥♥♥♥♥♥♥♥♥♥♥♥♥♥♥♥♥♥♥♥♥♥♥♥♥♥♥
More Tracey:
Tracey Sinclair is a writer and editor. Her novel and collection of short stories (Doll and No Love Is This, respectively) have been published by independent publisher Kennedy & Boyd. She is currently working on the paranormal series, Dark Dates/The Cassandra Bick Chronicles.
Her work has appeared in magazines as diverse as Sky, Printer's Devil, Yours and Woman's Weekly, as well as having been performed on the radio. Her first play, Bystanders, was premiered as part of the New Writing Season at Baron's Court Theatre. She also a regular contributor to online theatre magazine Exeunt (www.exeuntmagazine.com)
Stalk Follow her
Website: http://bodyofageekgoddess.blogspot.com/
♥