Sunday 11/18~ This Week at The Book Tart
Monday 11/19~L.H Cosway's Painted Faces Cover Reveal !!! 
(out 12/16)
Spotlight on Cassandra Carr et al. anthology Close Contact + excerpts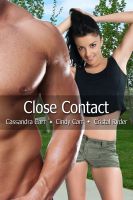 Tuesday~11/20 Nico Rosso's Nights of Steel Paranormal Cravings book tour

New Book Spotlight! Remember you can visit my New Fiction Release database anytime to see the new releases by month and day
Wednesday 11/21~ Stop Mr. Postman Where I show you all the books that were delivered into my hands over the past week or so
Thursday 11/22~Happy Thanksgiving!
Friday 11/23~ A Christmas for Katie by Shelley Shepard Gray Book Tour Spotlight
Saturday 11/24~ ?
Don't forget my current contests. Click HERE
(((hugs))) Kat
The Queen of Tarts